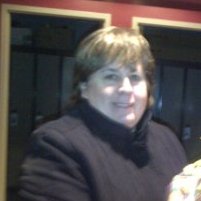 We are thrilled to announce the addition of Cathie Dishaw to our Uppercut Elevators and Lifts team. She will be heading up the sales in our newly established Edmonton office. Cathie brings with her an impressive resume that includes the sales and project management of residential elevators and commercial accessibility lifts. She has been in the industry for over 11 years and her experience includes the sales of passenger elevators, material lifts and dumbwaiters, along with the aforementioned residential elevators and commercial accessibility lifts.
Cathie has a reputation for putting her clients first, which fits in well with the Uppercut culture. Her caring nature ensures that the needs of her clients are met, while providing them with a cost-effective solution. This long time Edmontonian has deep roots in the city and is passionate about providing local solutions to meet your accessibility and elevator needs.
We look forward to expanding our business into the Edmonton area and know that Cathie's experience can lead the way!
Cathie can be contacted at 587.597.9959 or you can find her on LinkedIn