Commercial Lifts For Accessibility.
Our commercial accessibility lifts can be incorporated into the design of any building or can be retrofitted into an existing structure. These lifts are required to be inspected under the B-355 code. It is also referred to as the "Lifts for Persons with Physical Disabilities (LPPD)" code. All code compliant commercial accessibility lifts, must operate under constant pressure and have strict guidelines that they are required to adhere with.
There are restrictions on the amount of travel (22.9 feet) and the platform size (21 square feet). Consulting an Uppercut representative prior to specifying a product is the best way to ensure that the device will satisfy all applicable codes while still meeting the needs of the end user.
We install our commercial accessibility lifts throughout the province of Alberta and have offices in Calgary and Edmonton.
Compare CTL vs TTL Elevators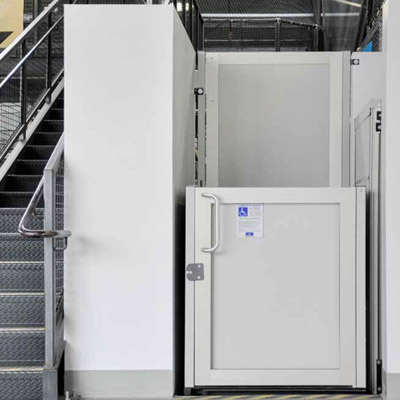 The Opal is ideal for low rise unenclosed application. There is no requirement for a machine room, pit or shaftway. The product is sold as a 42" 60" or 72" model.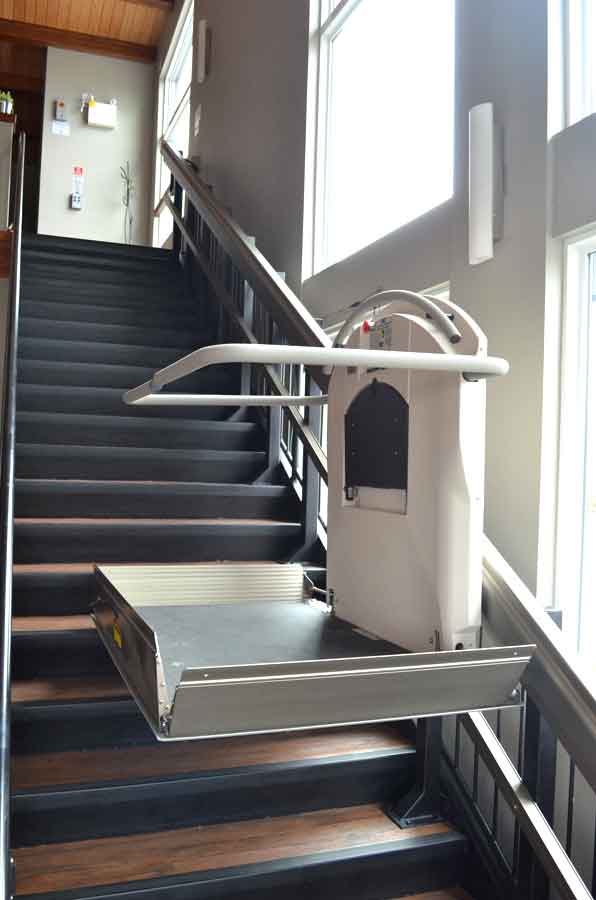 The Garaventa Xpress II is an inclined platform lift for straight stairway applications. This product satisfies the B-355 code and can easily be incorporated into existing spaces. This lift can fold up and leave the stairway free for others to pass while still being easily accessed for those with mobility issues. It can be directly mounded to a wall or come with independent support towers.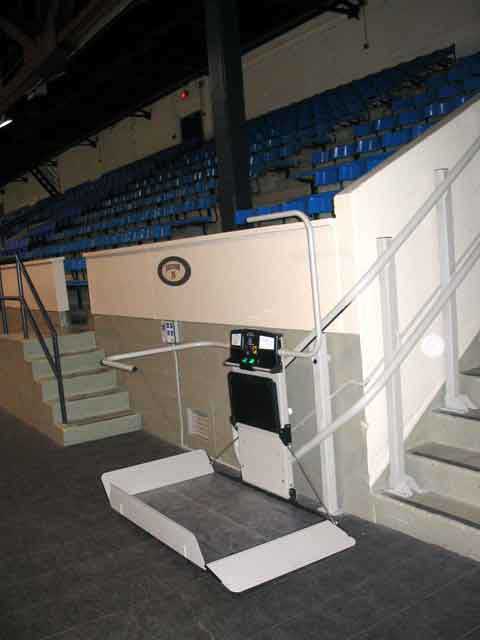 Like the Xpress II this code compliant lift allows wheelchair access on an existing stairway. This inclined lift however,  has the ability to navigate a curved stairway and is completely customizable. There are a variety of mounting methods and options available that allow this device to be aesthetically pleasing while still being functional for the end user.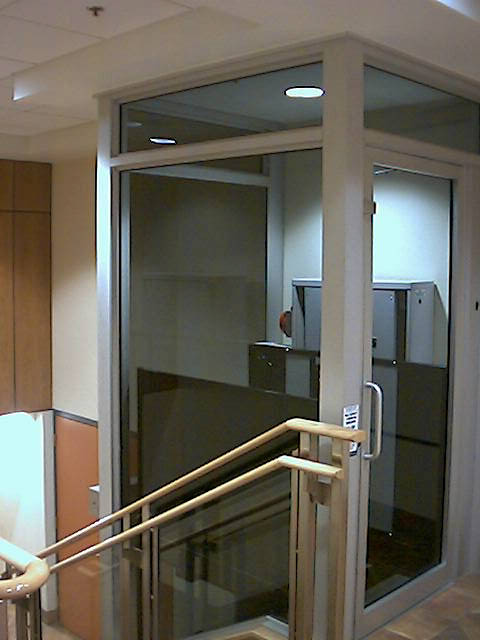 Trus-T-Lift™ – Commercial Vertical Platform Lift (open car)
With the addition of a commercial accessibility lifts package, the RAM TrusT can make most public buildings accessible. The unit can be purchased as an unenclosed or enclosed vertical platform lift. Devices traveling more than 98.2" are required to have an enclosure around them. The reliable drive of the Trus-T-Lift™ allows it to be used in both indoor and outdoor applications.
The user travels on a platform in an "open cab" so the hoistway is visible around them. Many entrance options are available including fire rated swing doors, steel/Plexiglass doors or an upper landing gate. This lift is restricted to 168" of travel.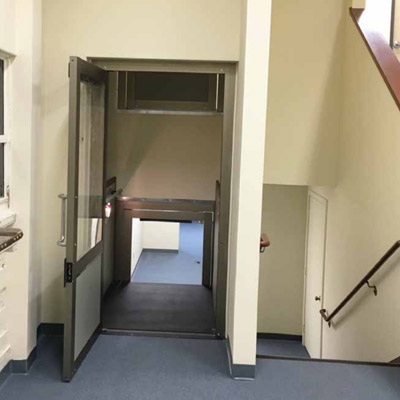 The Garaventa Genesis shaftway model is an open style lift that requires a hoistway to be constructed around it. It can accommodate a rise of up to 20 feet and doesn't need a pit or a machine room. Fire rated doors can be added to preserve a fire separation between floors if necessary.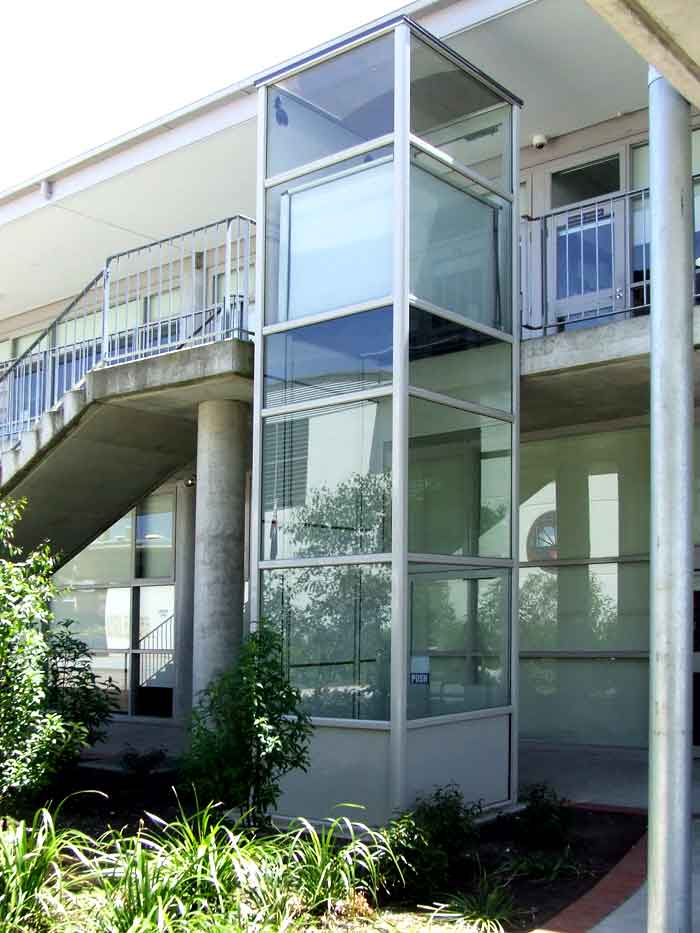 This code compliant lift has the ability to travel up to 14 feet and comes complete with its own aluminum and plexi-glass, or aluminum and steel enclosure. The enclosure could include a combination of an upper gate and door(s), or all doors.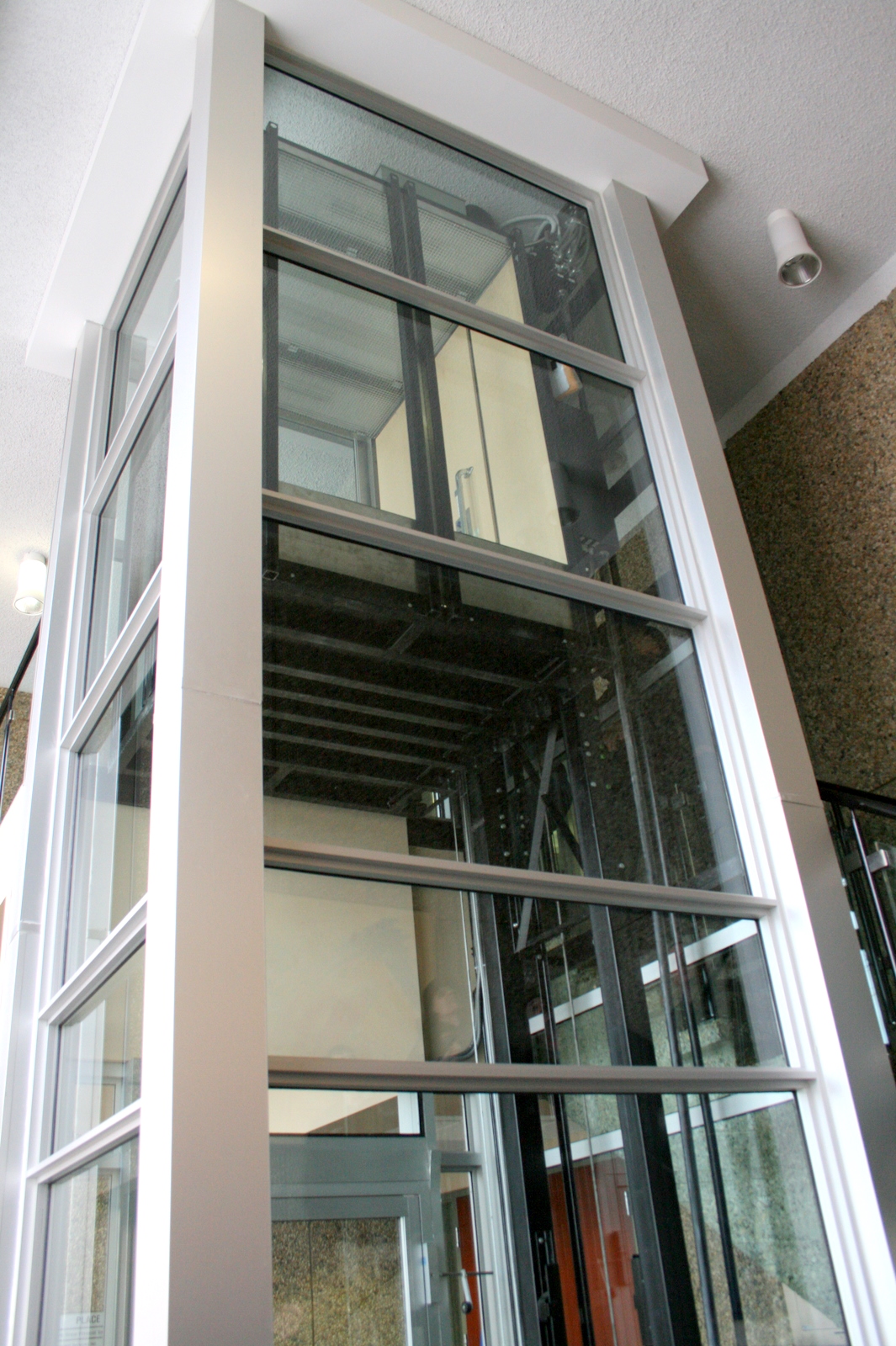 CTL – Commercial Vertical Platform Lift (closed car)
The traction counter weight drive of the CTL delivers a smooth ride similar to that of a passenger elevator. These commercial accessibility lifts have full height walls complete with a lit ceiling. Options for entrances include fire rated swing doors, bi-folding doors, or sliding elevator doors. This wheelchair accessibility lift requires no machine room or a pit as there is only a 3" of rise at the lowest landing entrance.
There is no need to worry about adding the cost of pit drains and oil separators as this environmentally friendly solution does not utilize hydraulic fluid. The traction dive is also up to 50% more energy efficient than its hydraulic counterparts. This elevating device is limited to 275" of travel by the B-355 code.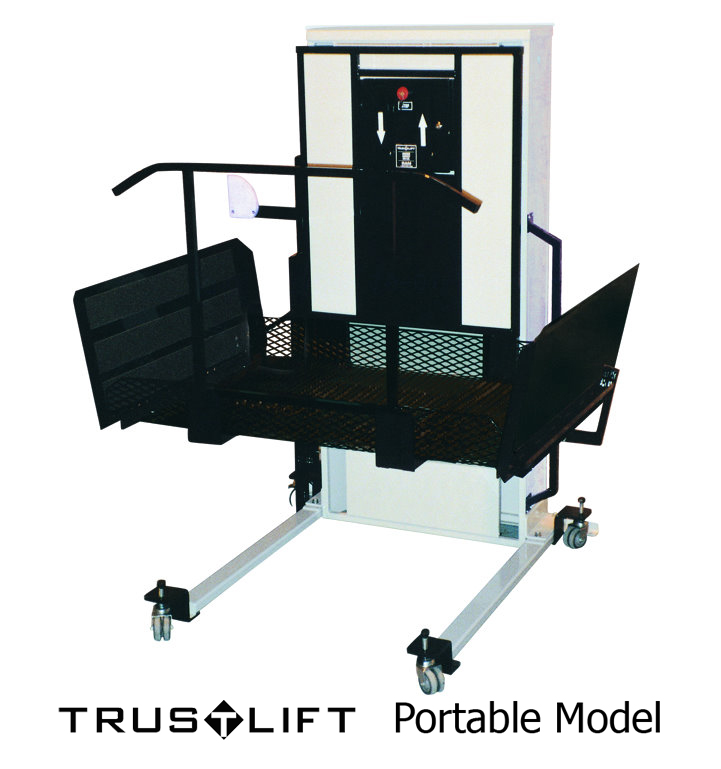 Portable Trus-T-Lift™ – Portable Wheelchair Lift
These portable commercial accessibility lifts can be moved to multiple locations within a facility. It is not permanently mounted and therefore is not inspected by AEDARSA. It should be noted that this device is intended to be used and then stored away. It is not a replacement for a fixed lift that will be used consistently at the same location. This product is ideal when you have multiple locations requiring wheelchair access on a temporary basis.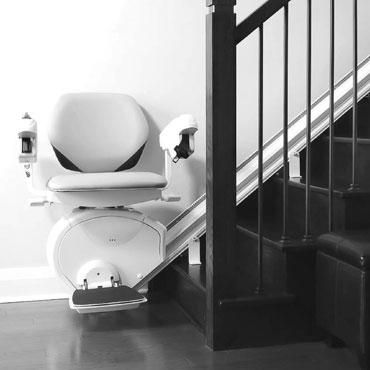 Stair Lifts – For Straight Stairs
The Scalara SL1+ gives you the freedom of mobility that a stairlift offers without compromising on comfort. Strong and steady, the Scalara SL1+ offers peace of mind when stairs are getting difficult to manage. With a roomy seat and high capacity, the lift effortlessly carries individuals up to 400 lbs or 350 lbs in commercial settings. It is robust enough to withstand demanding use in public buildings such as places of worship or small professional offices.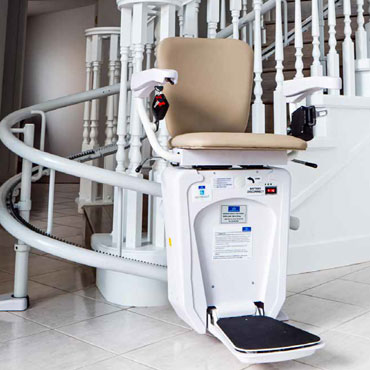 Stair Lifts – For Curved Stairs
Curved stairs are no match for the Scalara Stairlift CL2! With this custom stairlift, you can move effortlessly and safely on curved, spiral staircases and even in condominiums with several flights! Easy to use and simple to install! This stairlift focuses on quality and reliability. Scalara CL2 is equipped with advanced safety systems so you can rely on your stairlift every day! In the event of an electrical power failure in your home, you can still reach the desired floor safely. Smooth start and stop, as well as slowing around corners ensures the user will have a safe, comfortable ride.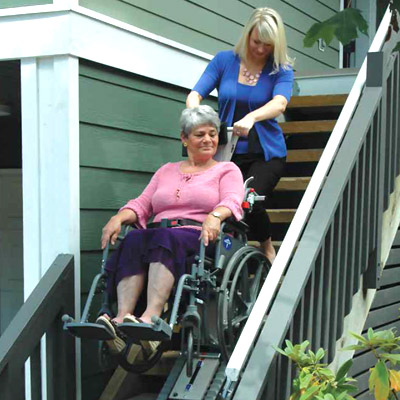 This portable lift attached to a manual wheelchair and has the ability to both climb and descend the stairs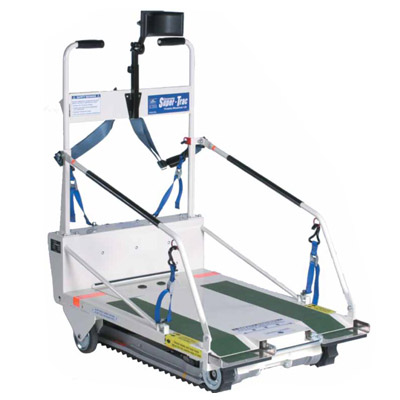 The Garaventa Super-trac works with both manual and power wheelchairs. This product is an ideal portable lift for school boards, community halls or anywhere temporary access may be necessary.
How can we help?
Call us today for a free consultation, or send us a message – we're here to answer any questions you may have.
Edmonton Commercial Lifts