The Okotoks Kinsmen  Sno-Pitch tournament is upon us again, and Uppercut is pleased to be sponsoring a team . This years event is scheduled for April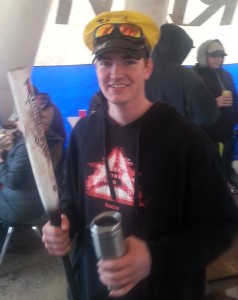 9th at Okotoks on Deck. I have to admit we're far better at installing elevators than playing ball, but how could we resist such a great cause.
The event is now in its 16th year and has raised well over $130,000.00 for local charities. This years' benefactors with be KidSport and Alberta Easter Seals.
Participants will enjoy a day full of ball, followed by a dinner and dance at the Okotoks Elks Hall .  There will be lots of fun,  shenanigans, and a chance to spin "the Kin wheel of wonder" . If you have ever attended a Sno- Pitch you will know it's all about having a good time. This is obvious when you read the tournament rules . Rules Sno Pitch Tournament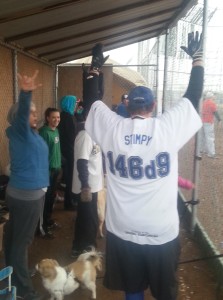 We need your help!
The Uppercut crew is short a few players so if you would like to join us for a fun day please drop me an email
andrew@uppercut-elevator.com or give Andrew a call at 403.519.3186                                                                           
About the Kinsmen and Kin Canada
Kin Canada is an all-Canadian service organization. Through service projects and fundraisers, volunteers work together "serving the community's greatest need." As a proud member of the Kinsmen Club of Okotoks I have seen first hand what can be accomplished when a group of people pull together. If you would like more information on the Kinsmen or Kinettes  please click here