This is by far the number one question we get asked at Uppercut Elevators and Lifts. How much for an elevator? There is no straight forward answer, as many variables come into play. In this blog post however,  I will attempt to give you the tools to determine a reasonable estimate for your elevator including the installation. Please note that these prices are product specific, and are based on our current pricing structure. This article is only attempting to give you a reasonable "ballpark" figure for your home elevator. Obviously, prices will vary depending on your supplier.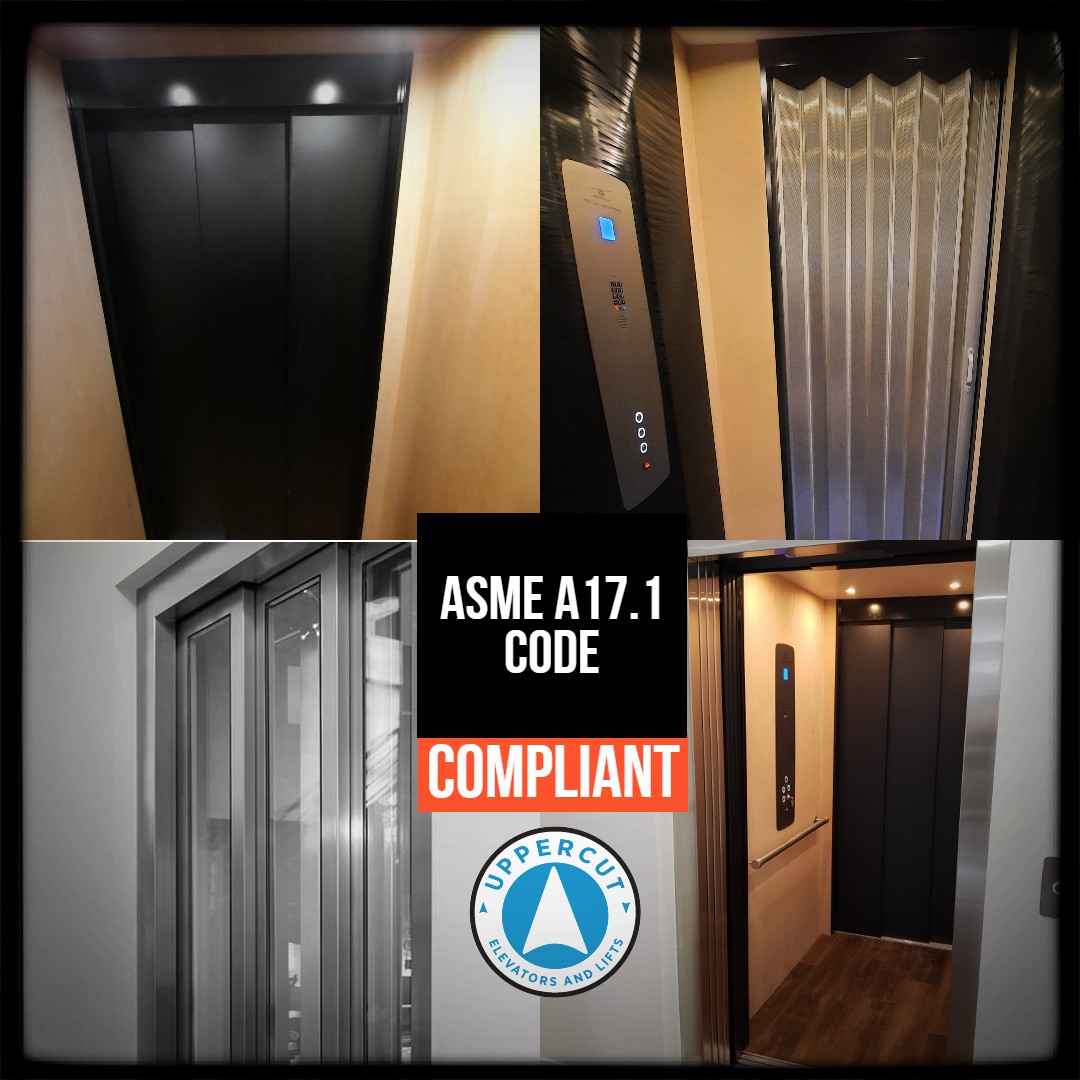 Cost Variables
For the purpose of simplicity we will base the elevator specification on the following:
2 stops ( we will use basement and main floors as an example)
Automatic operation (otherwise it is an accessibility lift)
Entrances on the same side
Standard finishes
12 feet of travel (from top of basement floor to top of the main floor)
Code compliant gate and light screen protecting the entrance side (a light screen alone is not code compliant)
Machine-room-less application
6" -8″ pit requirement
40 feet/ minute speed
1000lb Capacity
40″ X 54″, 36" , x 48" , 36" x 54" or 36" x 60" car size
Installation of your elevator in Calgary
High-quality inline counter-weight drive
I thought it necessary to mention the pit depth and the lack of a machine room as these are contractual requirements that affect the overall cost. We will address these variables later on.
More detailed information on this product offering can be found here
Elevator Cost
It would be reasonable to expect the cost of the above-mentioned device to sell for around $25,000.00. Adding the third stop, say to a mid landing garage at grade would involve the additions of a second gate, another interlock and call station. You could expect this to add about  $2500.00 to your overall cost. larger car can add $700.00 – $1,200.00.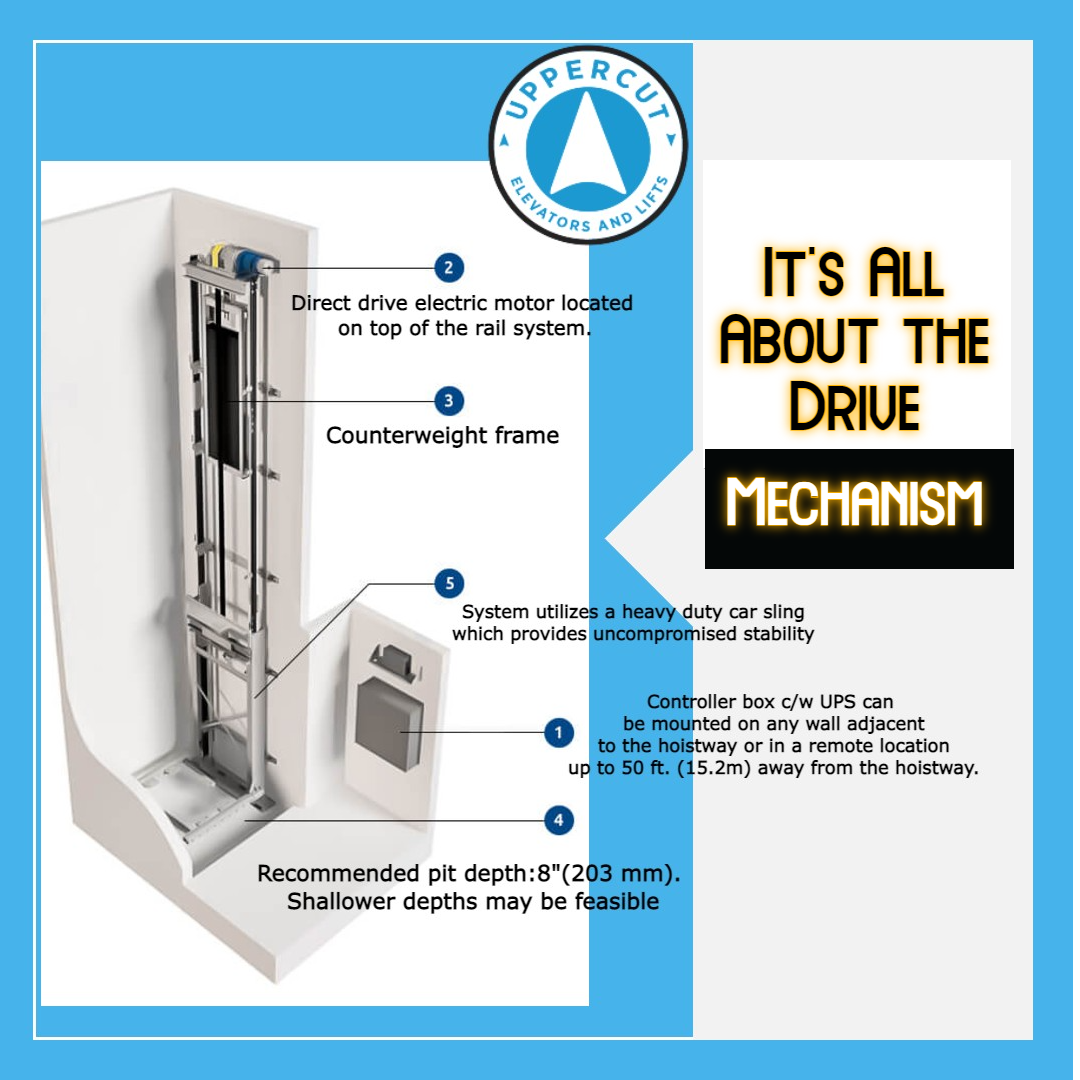 Knowing the cost of your elevator only gives you half the information. The work required prior to a factory trained technician installing your device is the other cost you will have to account for. The following is a brief summary of contractual work that may have to be done.
Pit or ramp – we typically ask for a 6-8 inch pit but some models (usually hydraulic) require up to a 14″ recess in the floor. In some jurisdictions, you may need a pit drain and/or a sump pump, as well as a hydraulic oil separator. If a pit is not possible you will need a small ramp granting access up to the elevator car floor.
Electrical – this varies but most devices require both 120 VAC and 220 VAC brought to the appropriate disconnect.
Machine room – Hydraulic units and some cable drives typically  require a machine room. This is not only a cost you will have to absorb, it's also space you will have to part with. I personally prefer machine room-less elevators for this reason.
Hoist-way Structure – These are the walls around your elevator which include the rail wall blocking. They are usually built using wood construction (2×4 or 2×6). Standard household doors (solid core) will also need to be provided.
For a complete lift of the contractual work and sample drawing please click here
If you require any additional information on home elevators or  lifts please do not hesitate to contact us.