The Lifts for Persons With Physical Disabilities code requires that all accessible commercial parking lots have a lift installed and inspected in accordance with the guidelines it sets forth, but not without first understanding what they entail.
For example, compliant residential car parks must be able to travel at least 22 feet vertically or horizontally from an entrance via a staircase or ramp before reaching an elevated platform. The platform must be no less than 21 square feet, which can accommodate a disabled individual's wheelchair and accompanying equipment along with any service animals involved.
Commercial accessibility lifts are important in Alberta. The province has taken a great initiative to ensure that disability accessibility is up to date. Let's review many of the commercial accessibility lifts you will find in the Calgary and Edmonton, Alberta area.
The Opal commercial lift is available in a range of sizes, without the need for machinery or complex construction.
With an electric motor and battery power system that are both efficient, this modern design provides years of reliable service.
The new Opal model has been designed as a more economical option from previous models while still retaining their quality standards. Available in three different dimensions (42″, 60″, and 72″), these lifts can fit into any building no matter how small your space may seem at first glance.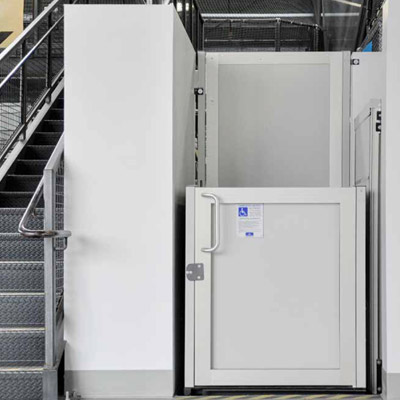 The Garaventa Xpress II is a commercial lift that can turn an entire set of stairs into one wide platform.
It's designed to complement existing spaces and folds up when not in use for maximum convenience. With this product installed, your staircase becomes wheelchair accessible without any additional work on the building.
The Garaventa Xpress II has many handy features such as its ability to fold upwards for a space-saving solution.
Three sensors are located at different heights around each stairway section, guaranteeing no accidents happen while in use.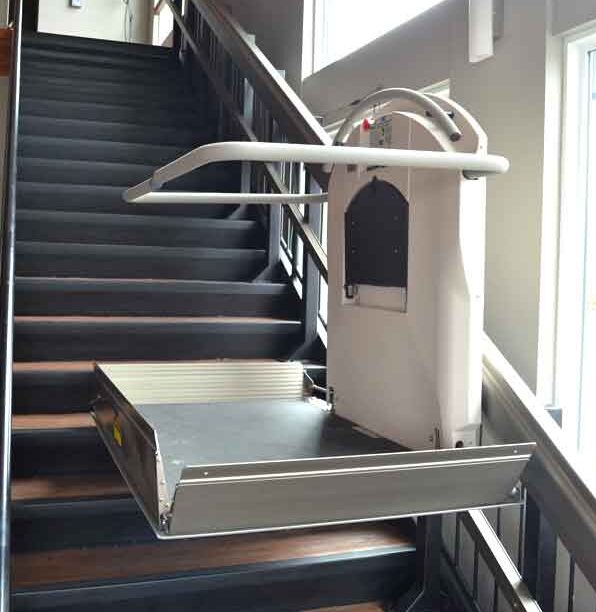 The Artira lift has a curved staircase feature that allows wheelchair accessibility.
The installation options are extensive and allow for customization of aesthetics while maximizing functionality through mounting styles and design configurations to match your specific needs.
The Artira Lift from Konecranes provides an inclined solution.
Includes customizable features to help make navigating stairs easier than ever before by accommodating different staircases such as straight or curved flights in addition to customized designs, including several available color finishes at no additional cost.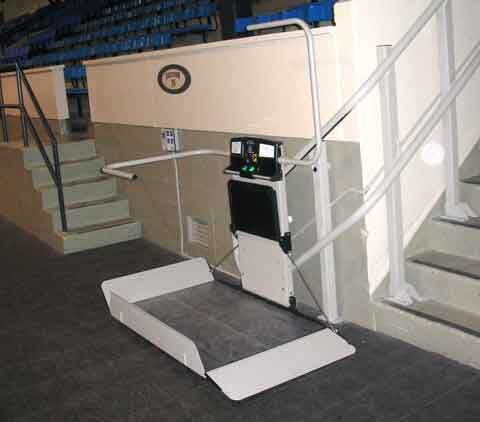 Genesis Staage's Portable Vertical Wheelchair Lift allows wheelchair access at different locations.
It is not permanently mounted and therefore does not require inspection by AEDARSA; it should be noted that this device would ideally only be used when needed for a temporary period before being stored away. This product offers an ideal solution if you find yourself with multiple locations requiring wheelchair accessibility temporarily!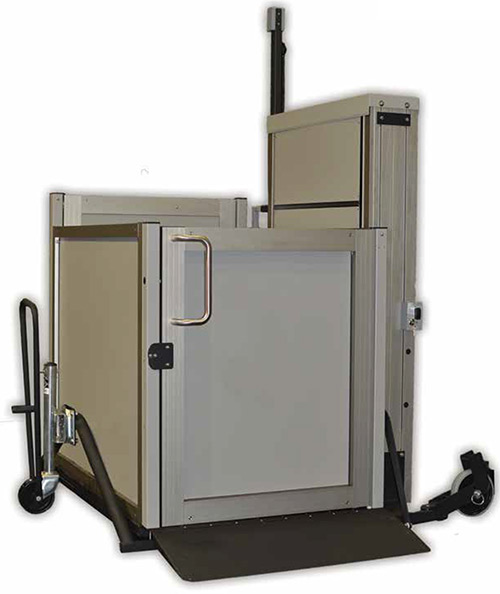 The Garaventa CPL is a state-of-the-art, fully enclosed vertical platform lift.
Its smooth ride and standard battery backup gives you confidence when using this device that it will not only work but stay safe while doing so. The sleek design with full height walls complete with lit ceilings gives users peace of mind as they go to any floor without having to worry about going through hallways or doors. The Garaventa CPL is a fire-rated swing door and has a 1000lb capacity (1400lb is optional). This elevating device is limited to 7M of travel in accordance due to B-355 code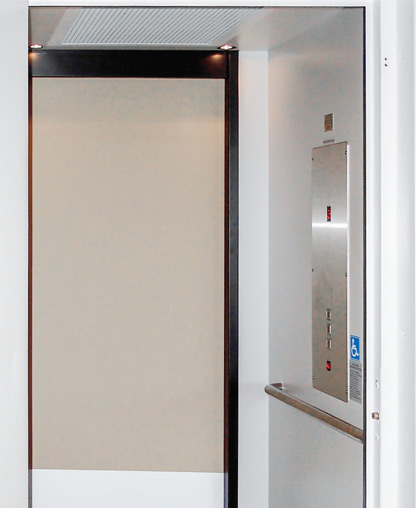 The Scalara SL1+ is a stairlift for straight stairs that gives you the freedom of mobility without compromising on comfort.
Strong and steady, it offers peace of mind when difficult to manage flights are coming up ahead. With roomy seats and high capacity, this model easily carries individuals weighing 400 lbs or 350lbs in commercial settings while rugged enough to withstand demanding use in public buildings, such as places of worship or small offices where professionals work every day.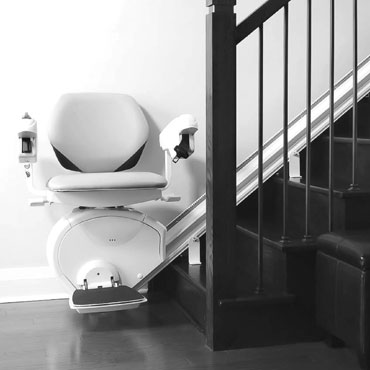 You may never have to worry about an emergency ever again with the new Scalara Stairlift CL2.
This safety-equipped staircase lift is available for custom installation on staircases of all shapes and sizes, which means that it can take you up and down any flight of stairs without fail. If there's a sudden power outage in your home, these systems will automatically activate so long as they've been activated by a detection system after losing electricity, carrying anyone who needs help safely back downstairs while equipped with battery backup.
With one swift move from anywhere within your house, the Scalara Stairlift CL2 can carry you upstairs where needed.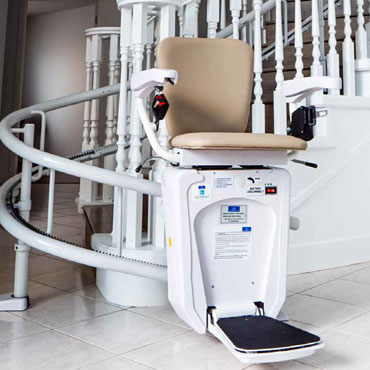 The Stair-trac's innovative design does more than just make your trips up and down the stairs easier.
The Garaventa Super-trac is a portable wheelchair lift that can accommodate both manual and power wheelchairs. This product has become ideal for schools, community halls, or any other locations where access is necessary.
The convenience of ascending – or descending! – at any speed is enough to get anyone in a hurry out the door with confidence they will arrive on time, but it doesn't stop there. It can tackle tight corners that might otherwise be impossible.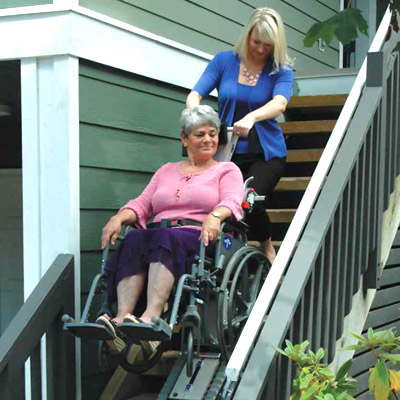 Commercial spaces have many options for commercial lifts, it's about choosing the one that makes sense for the building. You can access the brochures for these commercial lifts here.