The Garaventa Elvoron Residential Elevator is a game-changer for in-house convenience. Manufactured for a well-ordered, silent, and dependable riding experience, it can do many things for you as a homeowner – chief among them is to make your daily life easier and more efficient. But at this point, you may be wondering if the Garaventa Elvoron elevator is the right choice for you.
At Uppercut Elevators, we are a family-operated business with 25 years of experience. Moreover, we are also SECOR certified for safety and are presently a top 10 Garaventa dealer in the world. 
All of this to say that we have the expertise to help you make an informed decision. Keep reading to learn more about the Garaventa Elvoron Residential Elevator. And more importantly, to see if it's a good fit for you and your home.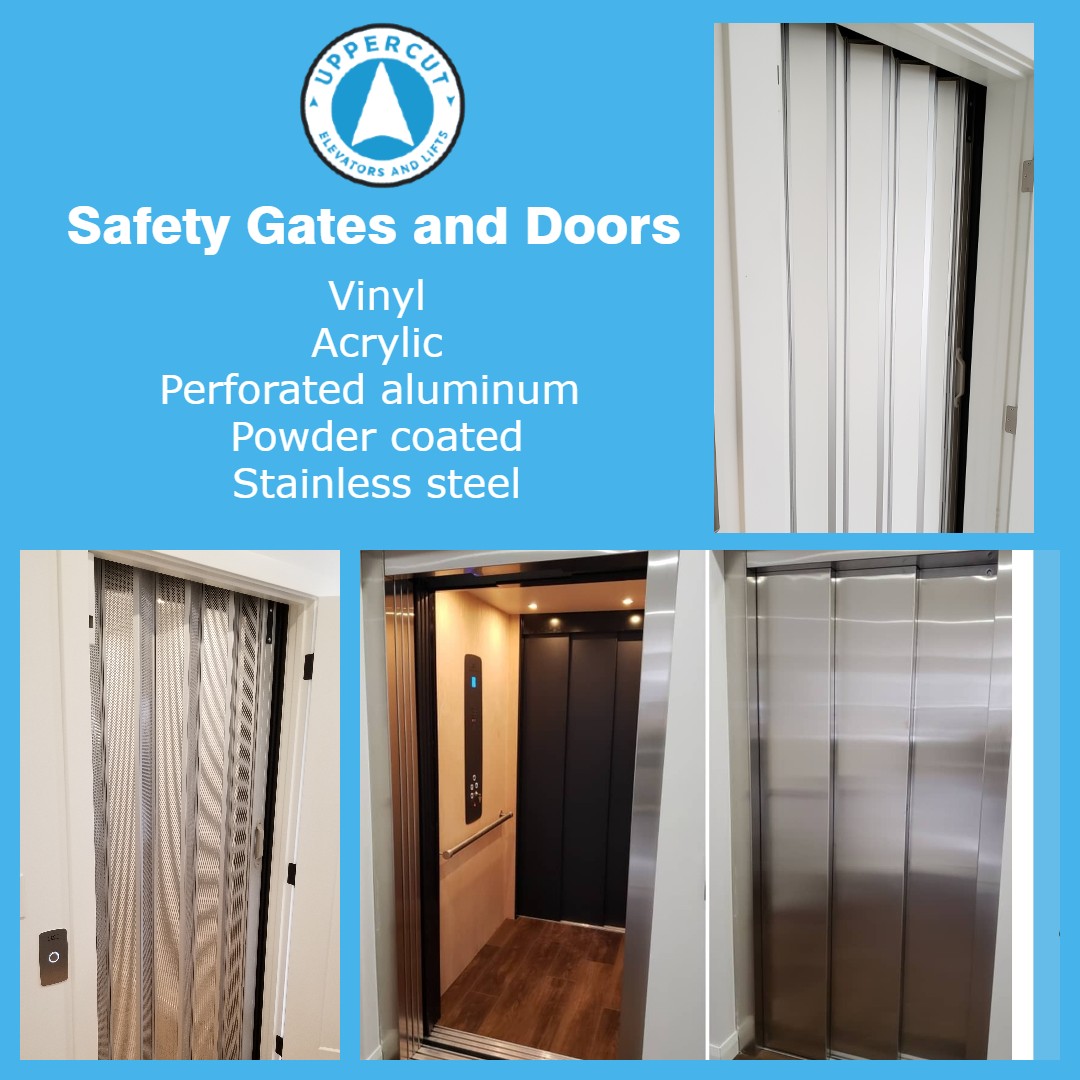 Safety and Security 
Each Garaventa Elevator is 100% factory-tested. The non-hydraulic counterweight inline drive is both energy efficient and reliable. And an untiring Power Supply permits you to electronically lower the cab, even in a situation such as a power outage.
Moreover, a phone is integrated into the COP (Car Operating Panel) for additional safety and security. This incorporated phone makes for an easy line of communication if an event (such as a power outage) were to occur. 
Customization
If adding a personalized touch is important to you, then the Garaventa Elvoron elevator is right up your alley. Tailor it with a myriad of tones, shades, and materials to match your personality and budget. You can also customize the door package to suit your preferences as well. 
Choose from 3 elegant door design options, beginning with the traditional accordion gate, the additive 3-speed sliding door package, or the Premium door package equipped with sliding doors on the inside of the elevator cab as well as the floors where the lift stops.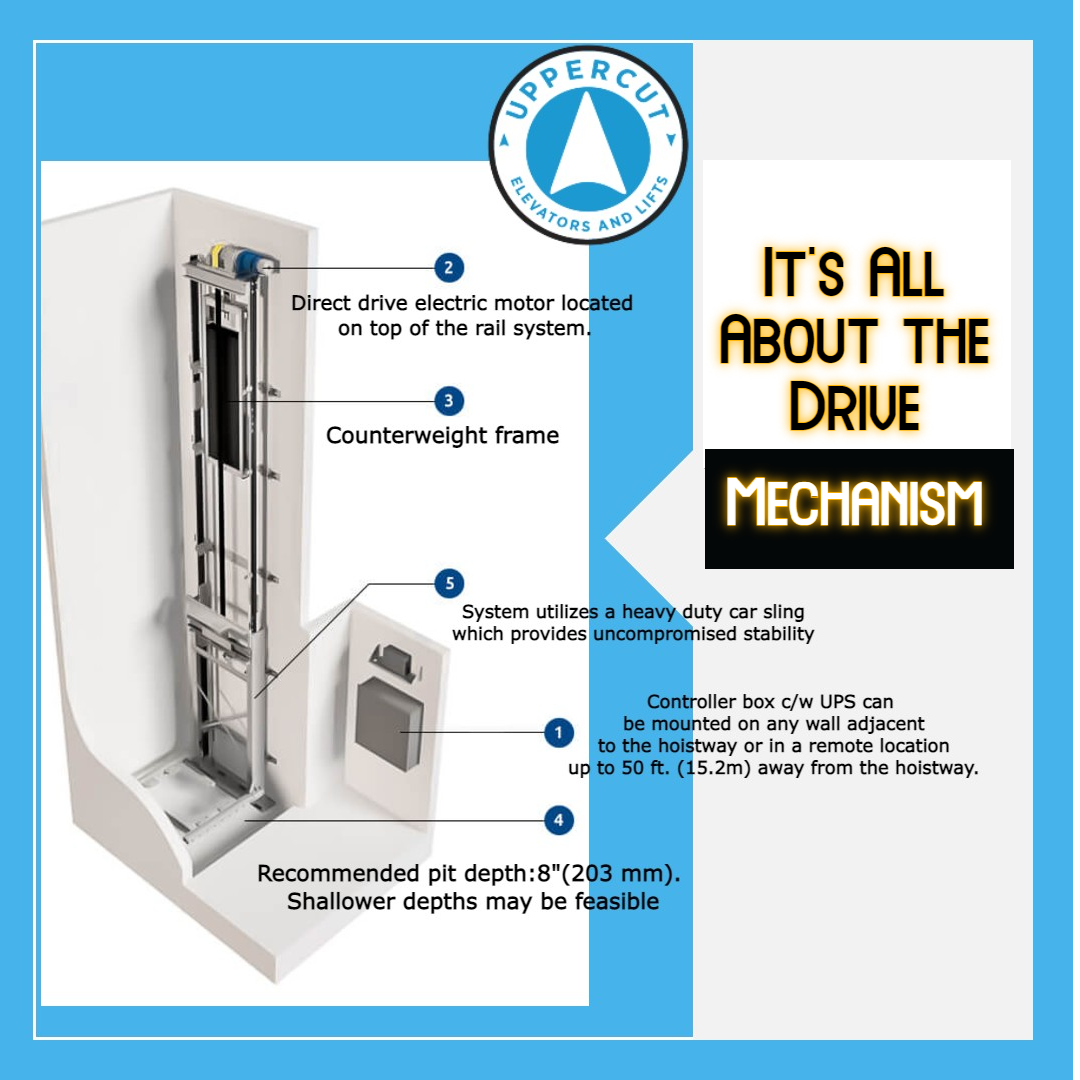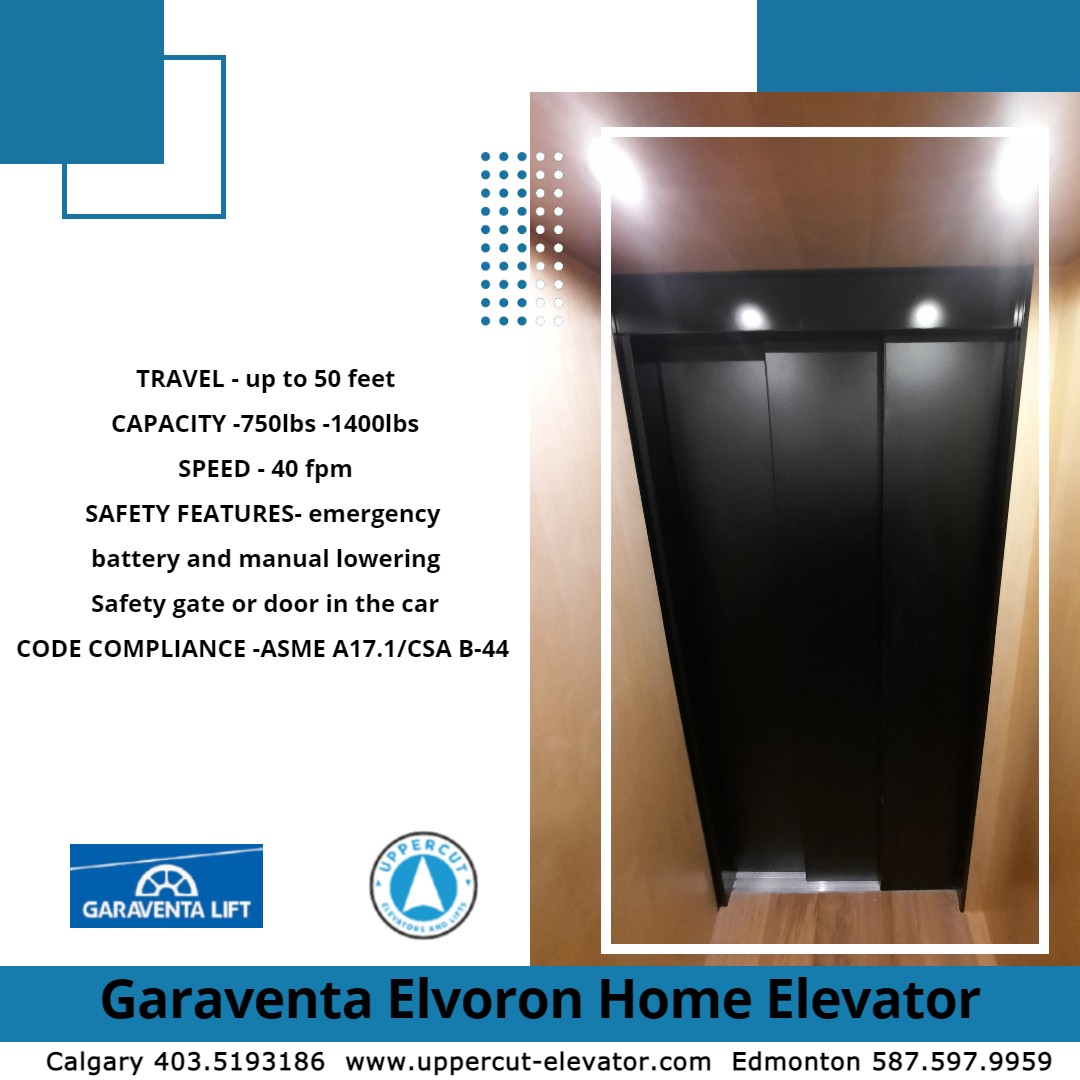 Aesthetically Appealing
A precise and clear-cut design is coupled with the elegance of curved mirrors to allow for a visually appealing elevator. This sense of style is further accentuated by the subtle details that offer comfort and solace to the cab.  
The selection of shapes and materials is now broader as well. The variations include:
Standard tier:

Brushed Stainless Steel 

Premium tier:

Polished Stainless Steel, Polished Mirror Gold, Oil Rubbed Bronze 

Elite tier:

Black Glass, Bronze Mirror Glass, White Glass, and Champagne Mirror Glass
This modern elevator is a representation of the contemporary home. Besides its ability to add convenience to your everyday routine, it will also provide your home with a pronounced sense of refinement that will truly make you feel as if you're living your best life. 
Final Thoughts
If you're in need of a residential elevator that's safe, fully customizable, and visually appealing, then look no further than the Garaventa Elvoron Residential Elevator. With its built-in phone, programmable logic controller, and beautifully designed composition, this product is sure to meet your residential home elevator needs. 
With 25 years of industry experience, we here at Uppercut Elevators believe in first-rate products and services to meet (and exceed) all of your residential and commercial elevator requirements.
And that's exactly what we strive to do by adhering to our values of accountability, flexibility, and attention to detail. As such, if you're interested in learning more, contact us today for additional information.