When choosing a porch lift supplier it is important to do a detailed  comparison to ensure that the specifications of each product and company match.
Areas where discrepancies can occur include:
Standard platform size – You should note that not all manufactures make a standard platform the will accommodate a larger wheelchair or scooter. This is sometimes a costly upgrade so it needs to be discussed up front.
 Finish – Some lifts are painted while others come with a durable powder coated finish. Remember to ask about the costs associated with powder coating your lift.
Capacity – 750lbs seems to be the industry standard but there are still some 550lb capacity lifts on the market
Cold weather operation – Some porch lifts require the addition of an outdoor package. If your lift is exposed to the elements make sure it has this provision or a feature like a "Zero load start"  to ensure your lift operates in cold temperatures
Safety features – Ask about the safety record of the lift. Does it have a fall arrest system, platform kick plate, and easy to access manual lowering device?
Where you buy – This is hard to quantify at the time of purchase, but it must be considered when making your decision. An indication of the type of company you are dealing with may be given by the sales person. Did they return your call promptly? Did they offer to come out and meet with you, or did they just send a quote? Were they prepared with brochures, and was the quote they provided comprehensive? How many people do they employ, and do they have the resources to service your porch lift if needed?
For more information on porch lifts, including funding and site preparation requirements please click here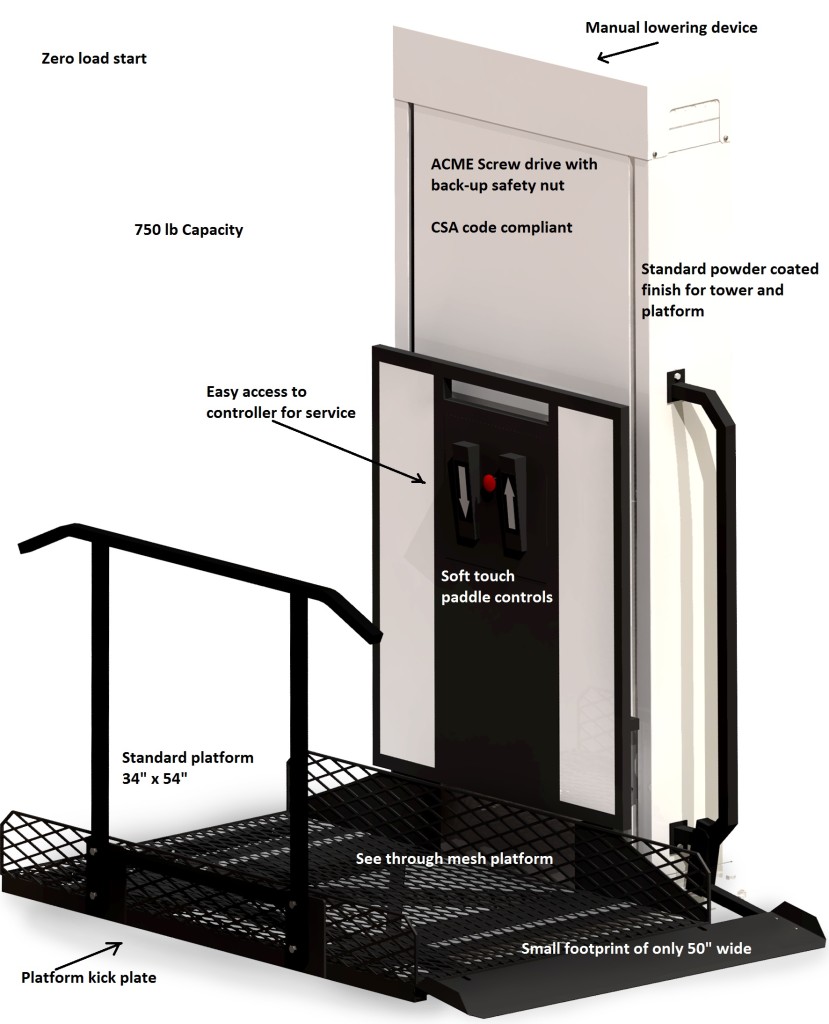 Did you like this article? Share it!