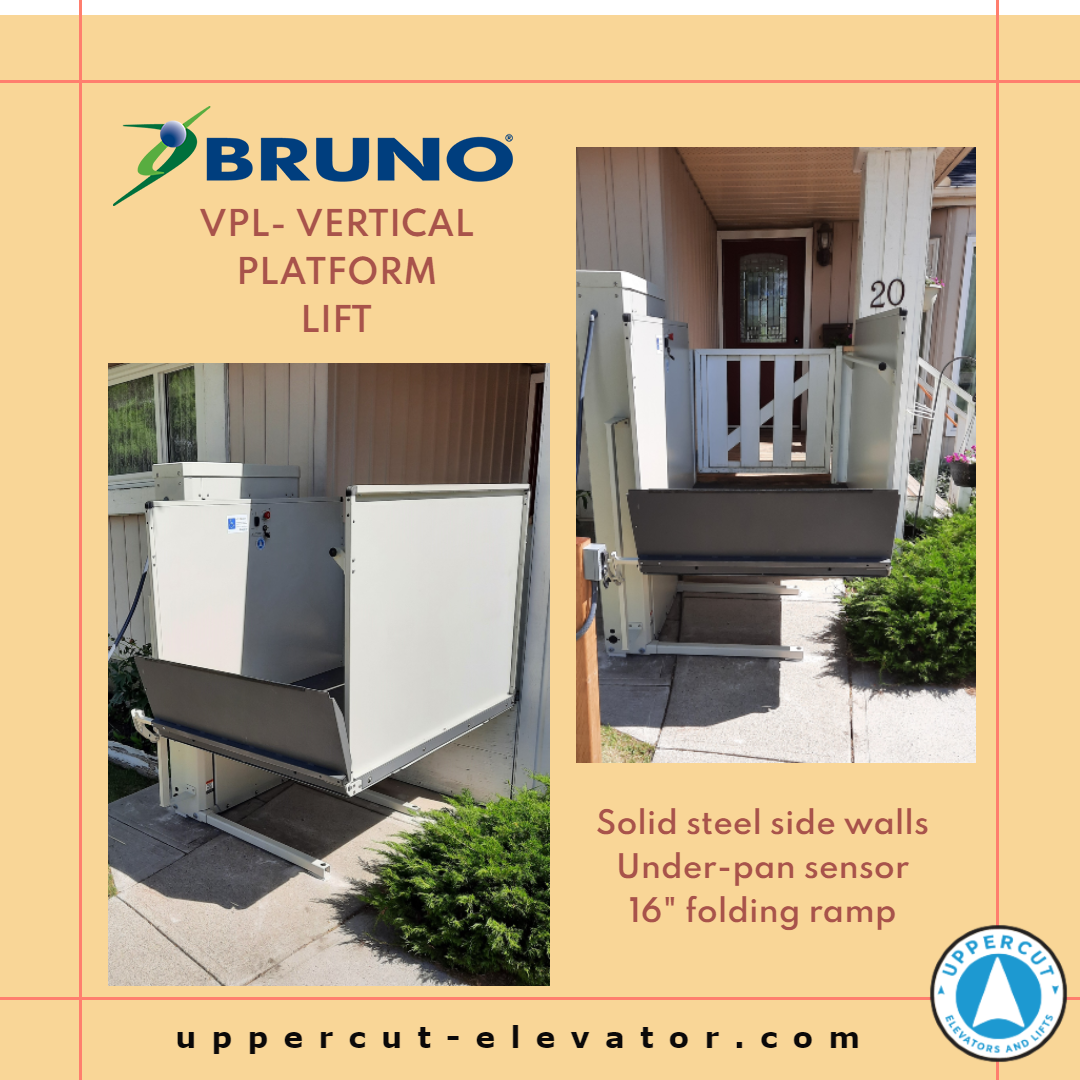 Porch lifts, also referred to as outdoor residential lifts, are built to handle cold weather. However, like any type of machinery, porch lifts require maintenance and a few proactive steps to protect them during the winter months and year-round. Here are five tips for maintaining your outdoor residential lift during the winter.
1. Clear the porch lift of snow and ice
While porch lifts like the Bruno VPL can withstand our harsh Canadian winters, it's important to clear it of snow and ice much like you would a car. Be sure to clean snow and ice from the ramp surface, underneath the lift, and around the lift. It's best to avoid using salt or ice melt with chemicals on the ramp – a simple shovelling will do the trick.
2. Do a test run during and after extremely cold days
If it's extremely cold outside (below -25 degrees Celsius), we recommend doing a couple of test runs before anyone gets on the lift. If you suspect that your lift needs maintenance after a big snowfall or a particularly cold day, it's best to avoid using it until a technician can take a look. However, modern outdoor residential lifts are robust with advanced technology – it's very rare that a lift would malfunction in the cold winter months.
3. Schedule regular maintenance services
Last but certainly not least, schedule regular maintenance to keep your porch lift working as it should all year round. Preventative maintenance can help detect any issues early on and prevent more costly repairs.
A professional technician will make sure that parts are lubricated, which ensures exceptional performance in extreme temperatures. They will also test the emergency battery backup system, which ensures the lift can work in the event of a power outage due to blizzards and storms.
With certain porch lifts, like the Bruno VPL, weather-resistant controls and specialized coating helps protect the unit. Every outdoor residential lift sold by Uppercut has a cold weather package so that your lift can combat extreme winters – something that we're certainly familiar with in Alberta! It's also important to note the Bruno VPL only draws 8 amps under full load.
Professional Service You Can Trust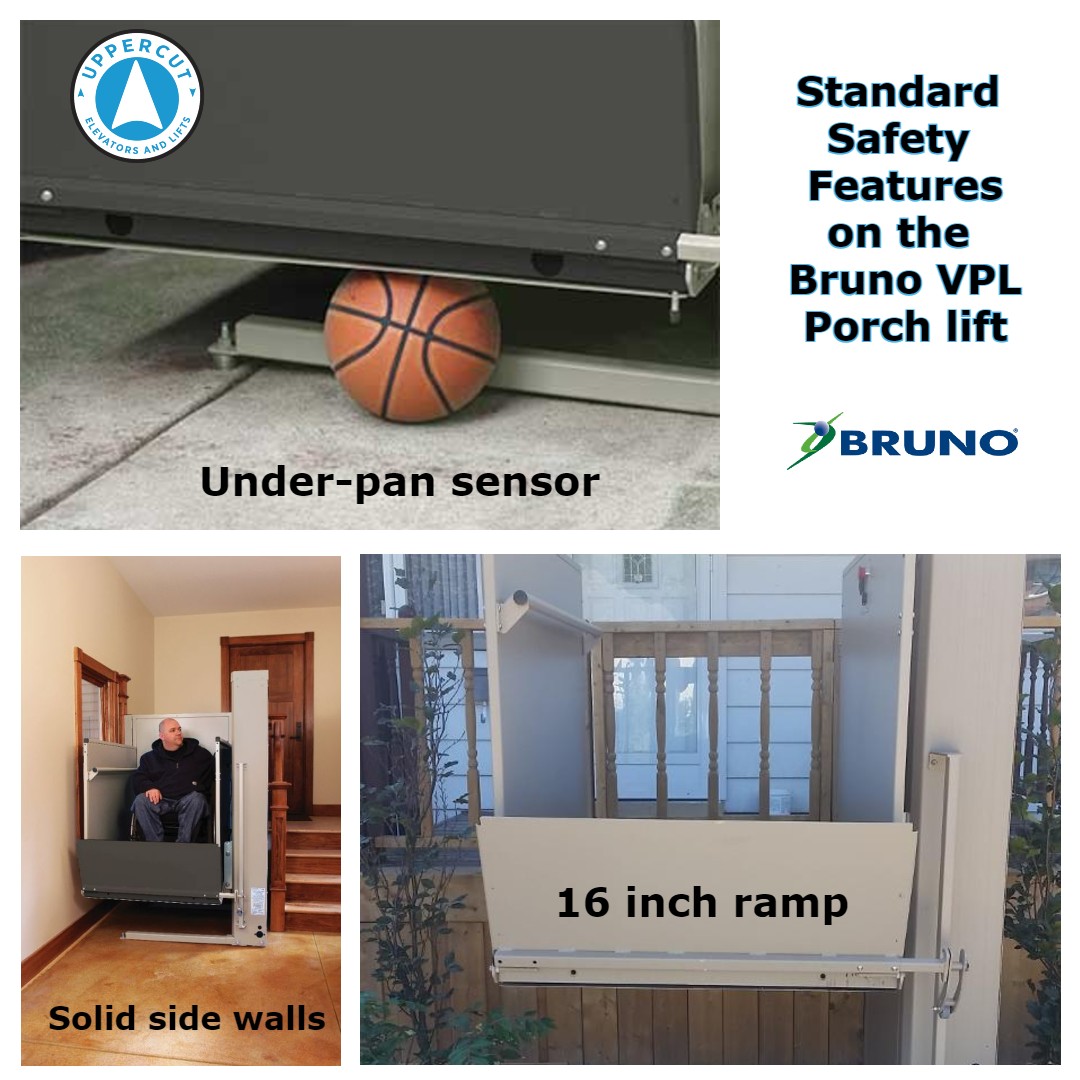 At Uppercut Elevators and Lifts, we provide sales, service, and maintenance of elevating devices in Calgary, Edmonton, and all of Alberta. Contact us for more information or for emergency weekend and after-hours services. With over 125 years of combined company experience, you can trust us with your residential lift or elevator. As one of the most important features of your home that allow you to safely move around, we are committed to providing exceptional service with a high standard of safety!